Career Resources for Boomers and Seniors
For the 50+ workforce, Workforce50.com has jobs and information to help navigate your job search or a search for a new direction. Search jobs by location or with one of our favorite employers. Not quite sure what's next? Our experts cover topics from finding your life's purpose, to raising grandchildren, avoiding mistakes on LinkedIn or strategic résumé writing for a less than perfect work history.
---
Quick Job Search by State: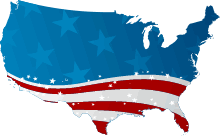 Alabama Alaska Arizona Arkansas California Colorado Connecticut Delaware District of Columbia Florida Georgia Hawaii Idaho Illinois Indiana Iowa Kansas Kentucky Louisiana Maine Maryland Massachusetts Michigan Minnesota Mississippi Missouri Montana Nebraska Nevada New Hampshire New Jersey New Mexico New York North Carolina North Dakota Ohio Oklahoma Oregon Pennsylvania Rhode Island South Carolina South Dakota Tennessee Texas Utah Vermont Virginia Washington West Virginia Wisconsin Wyoming
---
Most Recent Exclusive Workforce50 Job Listings:
---
Comprehensive Guide to Building a LinkedIn Profile
A Comprehensive Guide to Building Your LinkedIn Profile
Use this comprehensive checklist to make sure your LinkedIn profile provides an effective social media presence for your employment search.
---
Favorite Employers
Certain companies have been in the news and recognized as having hiring and employment practices that tend to engage, encourage and nurture their older, more experienced workers. These organizations may offer pay and benefits, educational opportunities, work arrangements or cultures that are particularly appealing to baby boomers and seniors.
Browse the current job listings from our favorite employers in the following four sectors or quick click on one of our National employers also widely recognized as age-friendly.
Education
|
Healthcare
|
Government
|
Insurance
|
Other Industries
---
Job Search Strategy Series from Lorraine Rise
Are you new to a job search? Or have you been searching for a while? With her 3 part series, Lorraine outlines her philosophy of "short term pain for long term gain". Here is her third installment. Be sure not to miss the first two!
Re-Vamp Your Job Search Strategy - Part 3: Apply
Rather than getting lost in the job board application shuffle, there are ways to keep your candidacy at the forefront when you finally apply to that job.
---
Popular Job Searches:
Have you decided to phase into retirement or you have tried retirement? Maybe you want or need to go back to work? These tend to be great retirement jobs for senior citizens.
Part Time Jobs
|
Retail Sales Jobs
|
Customer Service Jobs
|
Hospitality Jobs
|
Telecommuting Jobs
---
Careers and Education for Older Workers
Boomers and older workers can explore career data when considering a job change. We provide salary and job growth data for a wide range of career opportunities. Local data is available for each job in major metropolitan areas across the country and includes the number of jobs, mean salary and a local popularity index.
These are examples of careers in which our readers have expressed strong interest:
Need information on educational programs in your area or online? Request information for a desired course of study through our Campus Explorer affiliation.
Visit Careers and Education for the complete listing.
---
Popular Articles from Our Experts:
Transferable Skills: The Key Ingredient to Changing Careers
Selling the Age Advantage
I regret to report that age discrimination remains rampant in the American workplace. That makes job hunting an especially painful experience for laid-off workers age 50+ trying to get back in the game after an unwanted pink slip.
When Grown Children Move Back Home
Whether a grown child moves back in with you for your sake or for his or her own sake, it's a big step, and there are numerous issues to consider.
If You're a Job Seeker, Don't Make These Common Mistakes on LinkedIn
Often LinkedIn is something we leave dormant until that time we need to do a job search. It can be effective but there are some traps to avoid. Learn how to avoid common mistakes.
Finding Your Life Purpose Directs Your Career Efforts
Lately I've been interviewing Boomers and older for my new TV show, called "Alivelihood: New Careers As We Age." I've been curious about what themes I can discover that make all of these people seem so "alive," so purposeful, in describing their new ventures.
Franchise Rankings
You're thinking about buying a franchise but really don't know how to find a good one from among the more than 3000 available. In an attempt to narrow the choices you look at several publications that do yearly "best" franchise rankings.
For more from our authors, browse the Workforce50 Library.
---
Other Information:
Workforce50.com offers Job Alerts to your email inbox! Sign up for your own personal searches using the box in the right sidebar. For the most effective results, create multiple alerts each having clear search terms.
Workforce50.com is excited to announce our newest resource. Check out the latest video tips on the Workforce50.com YouTube Channel!