Career Resources for Boomers and Seniors
For the 50+ workforce, Workforce50.com has jobs and information to help navigate your job search or a search for a new direction. Search jobs by location or with one of our favorite employers. Not quite sure what's next? Our experts cover topics from finding your life's purpose, to raising grandchildren, avoiding mistakes on LinkedIn or strategic résumé writing for a less than perfect work history.
Search Jobs on Workforce50.com
Quick Job Search by State: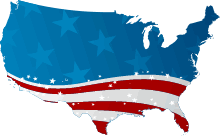 Alabama Alaska Arizona Arkansas California Colorado Connecticut Delaware District of Columbia Florida Georgia Hawaii Idaho Illinois Indiana Iowa Kansas Kentucky Louisiana Maine Maryland Massachusetts Michigan Minnesota Mississippi Missouri Montana Nebraska Nevada New Hampshire New Jersey New Mexico New York North Carolina North Dakota Ohio Oklahoma Oregon Pennsylvania Rhode Island South Carolina South Dakota Tennessee Texas Utah Vermont Virginia Washington West Virginia Wisconsin Wyoming
Employers Seeking Older Workers:
Employers post directly to the Workforce50 Jobs exclusive job board to reach our older and experienced audience. Be sure to check today's listings. Here is a sample: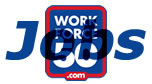 School Bus Driver - Stillwater, MN
Machine Shop Worker - Alhambra, CA
Part Time Front Desk/Security Evening Shift - New Rochelle, NY
Cleanroom Certification Technician - Rochester, NY
Tax Professional - Napa, CA
Tax Professional - Vallejo, CA
CSA Manager - Litchfield Park, AZ
Monitoring Agent - Richardson, TX
First Year Tax Professional - The Dalles, OR
First Year Tax Professional - Portland, OR
Tax Professional - Sunnyvale, CA
Quality Control Cleaner for Shoes and Clothing - Austell, GA
First Year Tax Professional - Seattle, WA
First Year Tax Professional - Spokane and Northern Washington State
Favorite Employers
Browse employers recognized for retaining and attracting older, more experienced workers. Then search their current job listings.
Education
|
Healthcare
|
Government
|
Insurance
|
Other Industries
Popular Job Searches:
Have you decided to phase into retirement or are you tired of retirement? Check out these popular searches.
Part Time Jobs
|
Retail Sales Jobs
|
Customer Service Jobs
|
Hospitality Jobs
|
Telecommuting Jobs
Considering a job change? Explore Career Data
Data suggests that older workers consider ease of entry, education requirements and availability when considering a new career. Here is a sample of popular choices:
Need information on educational programs in your area or online? Request information for a desired course of study through our Campus Explorer affiliation. Find both online and campus-based programs to meet your needs.
Visit Careers and Education for the complete listing.
Other Workforce50 Resources