Current Job Openings in Hawaii
Employers Seeking Older Workers:
Employers post directly to the Workforce50 Jobs exclusive job board to reach our older and experienced audience. Today's listings include these opportunities.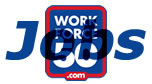 Retail Sales Manager in Training - Union City, CA
Caregiver - Fairfield County, CT
Guest Services Assistant Manager - Santa Barbara, CA
Program Manager, Training & Community Development - Washington, D.C.