Current Job Openings in Arkansas
Employers Seeking Older Workers:
Employers post directly to the Workforce50 Jobs exclusive job board to reach our older and experienced audience. Be sure to check today's listings.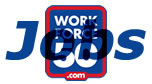 Senior Manager of Course Planning - New York, NY
REGIONAL ACCOUNT EXECUTIVE - Unlimited Earning 1099 Contract Position. 10% Commission paid monthly + Year-End Bonus. - Remote
Casino Jobs- $1,000 Sign on BONUS! - Black Hawk, CO
Patient Access Representatives - $1,000 Sign-on Bonus - Burlington, MA
Development Coordinator - Detroit, MI
Security Officer - Boston, MA
Liquor Store Clerk - Bowling Green, KY
Director of Data Services - Wake Forest, NC
Transporter for Individuals with Special Needs - Cincinnati, OH
Senior Manager, Office Operations - Washington, D.C.
Executive Assistant - Washington, D.C.
Heating, Ventilation, & Air Conditioner Technician (Working title: HVAC Technician) - Olympia, WA
Senior Administrative Associate - Oakland, CA
Finance and Operations Manager - Boston, MA
Fiscal Specialist 1 - Olympia, WA
Entry Level Tax Auditors - Madison, WI
Featured employer, PwC Sample of New listings:
Cloud Engineering Associate - Summer/Fall 2022 - Birmingham, AL + Other Cities
Consulting Senior Associate Intern - Summer 2022 - Nashville, TN + Other Cities
Tax Korean Business Network (KBN) Intern - Summer 2022 - Los Angeles, CA
Assurance While You Work Fellow - Summer 2022 - Various Major Cities
Technology Consulting Associate - Summer/Fall 2022 - Various Major Cities
Cyber & Forensic Consulting Intern - Summer 2022 - Dallas, TX plus Other Major Cities
Financial Market Info & Data Analytics Associate - Summer/Fall 2022 - New York and Boston
Merger & Acquisition Tax Intern - Summer 2022 - New York, NY
Transfer Pricing Intern - Summer 2022 - Phoenix, AZ + Other cities
Tax Consulting Customs & International Trade Intern - Summer 2022 - Los Angeles, Chicago and New York