Current Job Openings in Arkansas
Employers Seeking Older Workers:
Employers post directly to the Workforce50 Jobs exclusive job board to reach our older and experienced audience. Be sure to check today's listings. Here is a sample: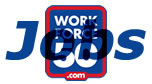 Senior Corporate Partnerships Manager - Detroit, MI
Maintenance Technician - Auburn, IN
Service Technician - Elkhart, IN
Draft Beer Technician - Fort Wayne, IN
Marketing Mentorship (3 months) - Anywhere, USA
General Manager (Part time) - Remote - New York, NY
Part-Time Product Support Representative, Rising Stars - Anywhere, USA
Marketing Director - The National Theater- Washington, D.C.
Construction Estimator - St. Louis, MO
Regional Parts Driver / Warehouse Associate - Bloomfield, CT
Logistics Team Member - Santa Clara, CA
Guest Services Representative - San Francisco 49ers - Santa Clara, CA
Senior Digital Marketing Strategist - Temporarily Remote - Phoenix, AZ
Event Sales Associate - Santa Clara, CA
Fare Ambassador - Seattle, WA