Employers and Recruiters: Post Jobs Exclusively on Workforce50 Jobs
Workforce50.com is pleased to offer a full-service job board catering to employers interested in attracting older applicants. Employers can create an account, manage postings and purchases, and direct job applications to an email address or specific URL. Post jobs directly and exclusively on Workforce50 Jobs. Jobs submitted are not shared with other websites or job aggregators. Pricing starts at $49 per 30 days. To post a job, begin here.
Employers Seeking Older Workers:
Employers post directly to the Workforce50 Jobs exclusive job board to reach our older and experienced audience. Today's listings include these opportunities.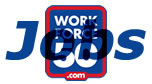 Retail Sales Manager in Training - Union City, CA
Caregiver - Fairfield County, CT
Guest Services Assistant Manager - Santa Barbara, CA
Program Manager, Training & Community Development - Washington, D.C.
Job Posting Terms on Workforce50 Jobs
By submitting a job posting on Workforce50 Jobs, the advertiser indicates that the position is available to older job seekers.
Workforce50 Jobs will NOT accept job postings for multi-level marketing, networking, or positions requiring job seekers to pay a fee. We retain the right to not accept a job posting based on review of the employer or the details of the listing.
Information posted about a job opportunity must not be intentionally misleading in any way to job seekers. Nor will the company or opportunity be misrepresented.
Workforce50 Jobs requires a single job title per job posting and adequate information about the position and company. We will not accept a job title accompanied only by a reference to another web site nor will we accept a posting that requires application via another job board. Application via the company's own web site is acceptable.
All users of Workforce50 Jobs agree to utilize the site for its intended purpose only.
---
Employers – How to Use Workforce50 Jobs
Recommendations:

Register Employer Account first. Register before filling out the job posting form.
Include a company logo and brief company description as part of the registration. Logos get attention from job seekers browsing the listings.
Include either a phone number or email for the employer contact as part of the registration. While not required, this facilitates getting the job posting online if there is a question. This is not displayed with the posting.
Step 1 – Create an Employer Account
Navigate to the main page (https://jobs.workforce50.com/) and choose the drop down link in the upper right corner of the page labelled "Employer". Note that once you are registered, the employer login is found in the same drop down.
Step 2 – Go to the Employer Account Dashboard
This is your main page for your account. You can do everything from here including update profile, change settings, create a job posting or purchase posting packages. Navigation for the employer account is in the same upper right corner of the page.
From the dashboard you can view the jobs you have created, along with the status of each, and the purchases you have made, single postings and packages. These are shown side by side in the lower part of the dashboard. Simply toggle back and forth between them by clicking on the links (Your Jobs and Your Purchases) .
Step 3 – Create a Job Posting
From your account dashboard, choose the red button to "Purchase More Job Posting Credits" and a price list is displayed. Currently Workforce50 Jobs offers either a single posting purchase or a package of 3 postings. To post one job choose the Single Posting and the form will display. Fill out the form as appropriate for the job listing, preview and edit as necessary, and then complete the check-out process including payment. Once payment has been made, the posting will be submitted for review and activation.
To purchase a package, choose the other option of 3 postings and take that through the check-out process. Then back at the dashboard access the purchase with unused posting credits (the right toggle on the bottom of the page) and the posting form will display. Complete the form and submit the posting for activation. It will be deducted from the number available on your purchase. Repeat the process to submit the remaining postings.
---
Interested in recruiting older or experienced workers for your organization?
Workforce50.com has been serving the older workforce since 2007. The audience can best be defined as older -- 40 or 50 or even 60 plus -- or in terms of career stage -- mid to late career. Career changers follow Workforce50.com as well.
Most visitors are baby boomers but we also attract some younger job changers and seniors. It often takes an older worker longer to find a new job but integration into a new job and organization can be quicker. Why? Older workers bring years of experience to the table. They bring loyalty and personal pride in a job well done, adaptability, teamwork, solid problem solving skills and other valuable talents accumulated from years of work and living. Take a look at Mary Lloyd's articles listed in the sidebar and she'll give you all kinds of reasons to hire mature workers.
Why include job advertising on Workforce50.com in your recruitment plan?
There are two important reasons. Workforce50.com provides an effective way to reach this demographic group and advertising is simple and easy.
Need something specific? Interested in a longer term recruitment advertising solution tailored to our audience? We have the ability to customize advertising including banners and packages to meet your needs. Please contact Workforce50 Jobs at info@workforce50.com.