Search Current Job Listings:
Find Jobs for Boomers, Seniors and Experienced Workers
Employers Seeking Older Workers:
Employers post directly to the Workforce50 Jobs exclusive job board to reach our older and experienced audience. Today's listings include these opportunities.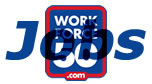 Retail Associate - Denver, CO
Marketing Supervising Manager - New York, NY
Grounds & Nursery Services Specialist 2 - Olympia, WA
Development Manager - Chicago, IL
Senior Diversity & Inclusion Program Manager - Temporarily Remote - Washington, D.C.
Director of Public Policy - Temporarily Remote - New York, NY
Digital Outreach Coordinator, Arizona - Tucson, AZ
Work from home, get your life back - Anywhere, USA
Front Desk Receptionist - Portland, OR
Equipment Repairer - Fairfax, VA
Director of Strategic Advocacy - Washington, D.C.
Program and Development Associate - New York, NY