Current Job Openings in Indiana
Employers Seeking Older Workers:
Employers post directly to the Workforce50 Jobs exclusive job board to reach our older and experienced audience. Today's listings include these opportunities.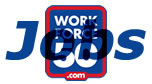 Maintenance Mechanic 2 - Olympia, WA
CDL Driver/Laborer - Scottsdale, PA
Book-keeper - Dania Beach, FL
Instructional Assistant - Seattle, WA
Bookkeeper/Administrative Assistant - Catonsville, MD
Stationary Engineer 2 - Olympia, WA
Legislative Manager, Sustainable Energy & Environment - Washington, D.C.
House Parent - Chamberlain, SD
HHA, CNA, STNA, Nursing Students, Companions, Empty Nesters, Retired Nurses - Toledo, OH
Mission Advocate - Chamberlain, SD
Middle School Science Teacher - Chamberlain, SD
Program Manager, Community Inclusion - Washington, D.C.