Current Job Openings in Washington
Narrow your job search selection by entering more information about what you are looking for in the what box. For instance, add a specific job title (accountant, painter), discipline (nursing, marketing) or job category (flexible time, contract). Then, narrow your location by adding a city or zip code.
Employers Seeking Older Workers:
Employers post directly to the Workforce50 Jobs page to reach our older and experienced readers. These jobs are not listed on any other pages as they are exclusive to Workforce50.com. Current listings include: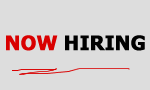 Landscape Irrigation Specialist - Training - La Crescenta, CA
Warehouse Fulfillment Associate - West Chester, OH
Cultural Exchange Community Representative - Puyallup, WA
Waiter/Waitress (Server) - Petoskey, MI
Part Time Driver - Bethesda, MD
Apartment Resident Manager Couple - Central Ohio
Caregiver/Home Care Aide - El Cerrito, CA
Are you Retired but not Tired? Be a CAREGiver! - Skokie, IL
Care Manager - Lawrence, MA
Water Director - Bloomington, IL
Medical Call Center CSR - Boston, MA
Seniors Wanted as Test Customers - Anywhere, USA (Work from Home)
National Sexual Assault Hotline (NSAH) Support Specialist - Washington, D.C.
---