It is on many peoples minds as they start moving towards retirement age, "Should I continue work?" I'm often asked by reporters doing articles on older workers "Do you see workers deferring retirement due to the current economic conditions?" My answer is consistently yes. Not only are workers continuing to work but many are returning to work after retirement. Besides economic there are many other reasons to continue or return to working.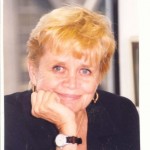 Carleen Mackay has offered her version of 14 good reasons to return to work. First a little about Carleen. She has many credentials to her name. A few I'll mention here. Carleen 's web site is www.AgelessInAmerica.com She also publishes a bi -monthly newsletter "For the Mature Workforce". She and Brad Taft are the co-publishers of the book, Boom or Bust, and their new book, Return of The Boomers, is now at the printers. Carleen is a sought after speaker and writer on issues of the mature work force from both the job seeker and employer views. The real good news is that Carleen has volunteered to be a guest writer on this blog. I'm excited to welcome Carleen to the team.
Following is the list of reasons to continue work:
1. You are programmed to live longer, much longer, than your parents lived.
In 1935 when Social Security benefits began, American men lived until 59 and women until 61. As you can see, few collected! Today's numbers are 79 and 81. A difference of 20 years is a very long time to sit on your duff.
2. You are likely to suffer from nasty withdrawal if you abruptly leave the world of work.
A sudden change from full-time, demanding work to no work of any sort just may be your very worst option.
3. You may discover new and very bad habits if you don't work.
Some reports indicate that baby boomers have three to four times the rate of emotional disorders (depression, suicide, anxiety, as well as alcohol and drug abuse) than is found in today's elderly population (Koenig, George, & Schneider, 1994). Do you think depression gets better the longer you sit around doing nothing?
4. If you don't work, you will discover what it feels like when your social networks dry up.
Studies indicate that the brain, much like the rest of the body, is subject to the "use it or lose it" rule. Our very nature requires stimulating interactivity with others in order to exercise our minds. What happens when the phone stops ringing and your opinion no longer matters to anyone but two year-olds?
5. You may simply wish to perform a "death defying act" by working longer.
People who work longer, live longer and live healthier. Google the Organization for Economic Cooperation and Development (OECD) for all the supporting evidence you will ever need.
6. You may need a good reason to get out of the house.
Will 24/7 prove to be the death of a good marriage? Do you enjoy cleaning the garage? Is ironing your most interesting future activity? And, how important is a continued sense of responsibility and structure in a lifetime when both were once central to every day?
7. You may become a burden to the next generation.
Your family may love you dearly but… put them in the position where they may have to support you at the same time they are supporting their children, and you will all come to understand that "all's well that ends well" is only a good line in an old play.
8. You are unlikely to enjoy "going poor."
Can you see yourself living over a storefront in the seedy part of town? Are "meals on wheels" the best you can hope for in your future? How soon will the money run out? Well, the answer is "it depends." Do you know what it takes to sustain your longer lifetime? You should begin to find out but keep on working until you know.
9. You can work much longer.
The decline of physically demanding labor is a fact of work life now. Your mind usually outlasts your knees.
10. You may find that the best rewards in your long career are to be found in the future.
Have you really done everything you were meant to do in that area of life we label as work?
11. You are needed. There are too few people in the next generation to do all the work.
You can help to build the highly skilled talent America will need in order to continue to compete.
12. You will reunite with your contemporaries in temporary and project jobs.
There are more mature workers in the flexible workforce than ever.
13. You have new dreams to pursue and the gift of time to pursue them.
Take a look at the entrepreneurial world. The fastest growing groups of entrepreneurs are over 50! Listen to what Sara Rix, an analyst with AARP wrote in their recent research newsletter. "Of all the self-employed, one-third became self-employed at or after age 50."
14. You have learned that one secret to living a good life is having something meaningful to do.
At the least, as bones thin and you creak, it's good to be thinking about something else.
A great list. What do you think? Comment on these reasons and add more of your own.