The use of job boards to perpetrate fraud on unsuspecting job seekers is growing at an alarming rate. There are many domestic and international predators looking to relieve you of your money or personal information.
Most are out of reach of law enforcement.  Many, if not most, are international. Even if the US law enforcement would get involved the likelihood of convictions is very small.
So where does that leave you? Most legitimate job sites screen and eliminate bogus postings. Workforce50.com screens all postings prior to placing them online.
To make matters worse, there are totally bogus job sites. They look legitimate but peel back the onion and you'll find the real truth. The sites look good, posted jobs look real and they provide you with the luxury of submitting your resume. What is really happening is that these web sites pirate job postings from legitimate sites and present them as their own. What they really want is your resume. Likely for their nefarious benefit. Certainly not for yours.
How do you avoid bogus sites? Simply, if you are not familiar with a particular site do not give them your personal information. Of course search their job listings, but if the only way of contacting an employer is to submit a resume or fill out a form, it's time to move on.
Now, there are those job postings that get through a job site fraud filters. They present a legitimate looking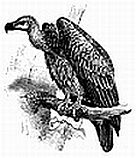 job — perhaps even a real job.  A red flag is that they want you to pay an up-front fee. The fees are often represented as "initial registration processing" and may be as low as $30 to $50. A request for job training fees, often several hundred dollars,  is another way of extracting your gold.  Should you encounter any fee requirements, my advice is don't just walk, but run, from these scams.
It's tough, particularly for older job seekers, to look at job sites and postings objectively. Many are so desperate to find work that they are often blinded by the obvious fraud. When we are scanning new job postings at Workforce50.com we first look for the obvious: limited or confusing job title and job descriptions, poor grammar and spelling possibly written by a non-English speaking individual, offers too good to be true, and details of specific job requirements but are willing to take individuals with no experience. Be wary of listings that have any of these characteristics.
We often see job postings from apparently real companies with real jobs and a real link to the company's web site. But the contact email address or fax # is not related to the company.  Again they are endeavoring to fraudulently obtain your personal information.
A variation to the above are postings with a link that appears to be the company site but is actually a scam site that has been duplicated from the real company's site. Again the motive is the same.
OK, we have talked about your reading ads on job sites. Another associated fraud is scammers  calling you on the phone or emailing you. They already have your resume in hand and pretend to be a legitimate recruiter but in many cases have acquired it via illegal means. Their objective is to extract more personal information than what is on the resume or try to convince you to send them money to process an application. This is the same as fraudulent job postings.
So what are the dos and don'ts? Do be suspicious. Do look at job postings or other communications with a critical eye knowing that there is fraud lurking out there. I've heard of cases where 8 of 10 job postings are fraudulent  Most are caught and removed before they are online for any length of time. But the scammers are tenacious to say the least. You must be suspicious.
Don't include  information in your resume or cover letter that could potentially compromise your personal, confidential information.  Likewise, Do Not respond to questions or queries that request for information that can be used for theft of your identity.
So what is the answer? There are many– actually most — legitimate job listings. For those that are confusing or don't pass your initial test, quickly move on. Remember if it looks like a duck, quacks like a duck and smells like a duck, it is likely a duck.
A non-related note: You must make your job search a full time job, with overtime.