Am I not worthy of financial analysis after 60? I saw this on CNN Money and thought, what the heck, let's give it a try and see what they say (income inserted for testing).
This is their response. Apparently I'm too old to matter.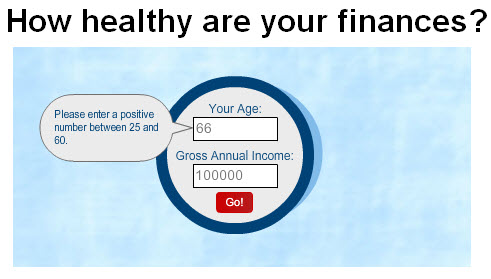 Our life has no financial value? I don't understand. Why do I constantly get calls and mail from financial companies telling me they can plan and manage my finances? Is this what we can expect from Time Warner and other large companies?
Please tell me that, while I'm over 60, my financial health is still important.